Utility Rates & Policies
Listed below, you will find the City of Burton current water rates and policies. If you do not find the information you need, please contact our office at (979) 289-3402 (Mon-Thurs 9am-3pm) and we will provide it for you.
After hours or weekend water emergency: If you have an after hours or weekend emergency with your water or sewer service, please determine whether the source of the problem is on your side of the water meter or sewer clean-out. If it is determined to be within the realm of the City's responsibility, please call or text (979) 530-3524. If you call and it goes to voicemail, leave a message, and you will get a call back. Our service contractor does not make repairs on the property owners side of service and may charge you a service fee for being called on matters that are not the City's problem.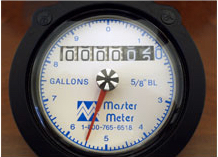 Relevant Documents
New Utility Service Forms